I really appreciate food, i love eating them and enjoy making good food. I'm not an expert but at least i tried my best not to mess it up :p
Is there even such a thing as "bad" Chocolate Mousse? I really don't think so. I wanted to share this quick and easy recipe followed by the steps on how to prepare and make "Kahlua Mousse".
Here's what you need:
250g bittersweet (dark) chocolate chopped
250g semisweet chocolate chip
90g butter
3 large eggs, separated
1/4 cup confectioners sugar
60ml Kahlua
2 cups (500ml) Heavy cream or whipping cream.

Melt the chocolate with the butter and egg yolks in a double boiler over barely simmering water.

In a large bowl, combine the confectioners sugar and Kahlua


Stir in the chocolate mixture into the Kahlua mixture. In a different bowl whip the cream until creamy and stiff then fold it into Kahlua and chocolate mixture.


After finish folding, beat the egg whites until just stiff (do not over beat). Fold them into the mixture.

Voila!! now get the small cups ready and spoon them in slowly :)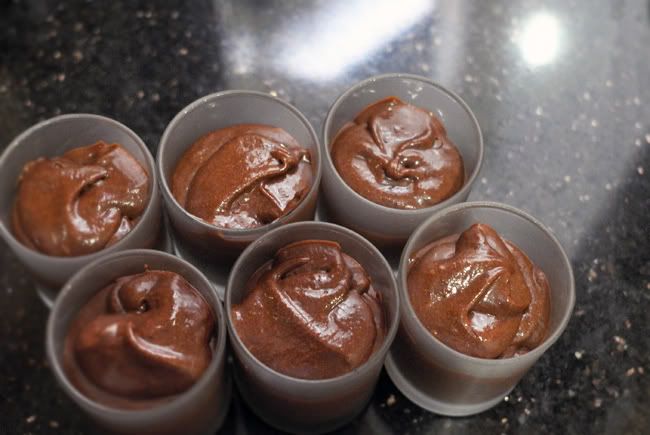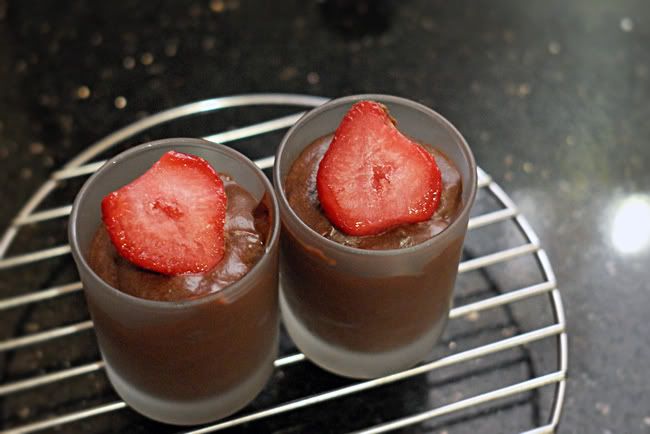 refrigerate for at least 2-3 hours before serving.
Don't worry about the presentation, just keep it simple. Remember it's a homemade Kahlua mousse. If liked, decorate the mousse with extra wipped cream. But i prefer strawberry or any other fruit to decorate just to give a little color :)
That's about it, quick and easy right? Hope you enjoy this recipe as well as i did, and don't forget to serve this to the people you love ♥